Every year, the Waterloo Regional Police Association awards two scholarships valued at $2,000 each to the children of our members. The application deadline is August 1 for the academic year starting in September.
WRPA SCHOLARSHIP RECIPIENTS
Denisha Johal
Cooper Hatfield
Camryn Bonn
Jaycee Kaufman
Domenik Liebich
Isaac Wright
Leigh Ann Cowan
Allie Harrison
Shannon Sim
Rebecca Stephens
Amanda Cahoon
Jackie Cort
Christine Jeary
Isaac Van Der Meulen
Brittney Cahoon
Matthew Lee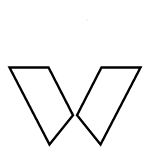 519-622-0771    info@wrpa.org
1128 Rife Road, Cambridge, ON N1R 5S3
Are you a member of WRPA?