5th
Largest police association
in Ontario
7
Municipalities & townships served
Nova Scotia Day of Mourning
The National Police Federation (NPFFPN) is organizing a day of mourning tomorrow - Friday, April 24 - to honour the victims of last weekend's tragic events in Nova Scotia, including RCMP Cst. Heidi Stevenson.
Since physical events cannot be held, they're asking everyone across Canada to wear red tomorrow and pause at 1:00pm (2:00 Atlantic time) to pay tribute to those who lost their lives. 
"Friday, April 24, we are asking all Canadians at 2 o'clock Atlantic time [1:00pm Eastern time] to wear something red. Stand in your driveway, stand on your lawn, but do these things. Mourn together as a country. Protect yourselves and ensure you are doing physical distancing, and wear something red to show support for all of the victims." - VP of the National Police Federation, Peter Merrifield
Every year, our members donate hundreds of pounds of food to local food banks, ride motorcycles to end prostate cancer, help kids in need get hooked on fishing, and donate their time, treasure and talent to dozens of community causes—all because we believe in helping the good guys, not just catching the bad ones.
Host your event at our place

With 52 beautiful acres and a variety of venues for groups from four to 400, our centre is the region's undiscovered host with the most for weddings, trade shows, concerts, stag and does, conferences and more. Book your event before the secret gets out.
"…a hidden gem in the Waterloo area."
- theweddingring.ca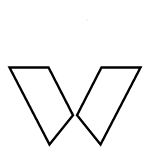 519-622-0771    info@wrpa.org
1128 Rife Road, Cambridge, ON N1R 5S3
Are you a member of WRPA?